Ringtech Protection System
Keep your Buildings, equipment belongings safe.
RINGTECH is a professionally managed Company engaged in providing cost effective solutions for Lightening Protection –Conventional Grid Lighting Protection System, Surge protection – Earthing solutions and also Exo-thermic welds solution. GPS has well over 15 years of experience in this domain.
Ringtech protection System is a channel partner of world famous companies, We are supplying, installation maintenance Free Earthing Electrodes, Low Resistivity Earth Enhancement Compounds, facilitating logistical benefits for customers.Copper Clad MS Rod Earthing Electrodes conforming to UL standards. Requisite UL accreditation/certification has also been providing.
Ringtech started with supply & installation of Maintenance Free earthing electrodes, Lightning Protection Systems & Surge protection Device achieving a more turnover Beginning modestly, Ringtech today is a name reckoned with as a quality supplier & service provider for Lightning Protection, Surge Protection and Maintenance Free Earthing System.
Ringtech has dedicated Testing Facilities at its plants to ensure quality output on a sustained basis. Quite often, third party testing is also done to reassure customer/users on product quality.
The company markets safe, cost-effective, maintenance free and longlife, CPRI tested earth electrodes under the brand to match the earthing needs of various electrical and electronic installations in the electrical power and circuits.
The company's authorised early streamer emission lightning protection and surge protection systems protects the buildings and structures from lightning strikes and internal connected equipment from surge currents. Our product & technology safeguard the sensitive equipment, electrical equipment, telecom equipment, transmission equipment, power transmission and distribution lines and general electrical body earthing from fault current and lightning current.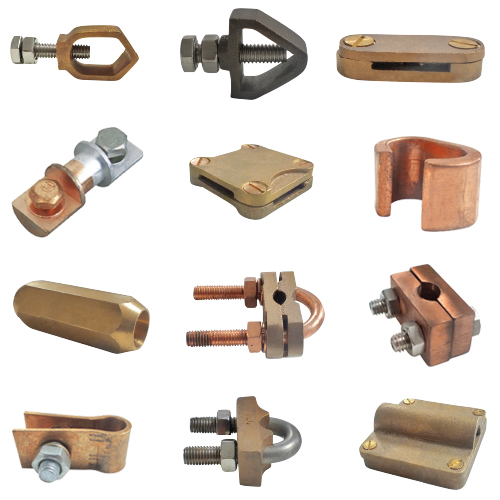 Application:
• All factories, commercial and residential buildings
• Telecommunication towers and microwave antennas
• Body earthing and neutral earthing
• Data processing centers
• Lightning protection systems
• Transformers and DG earthing
• Sensitive equipment such as computers, UPS, CNC machines
• Oil refineries and pumping stations
• Electrical substations and power plants
• All LV, MV, HV, EHV applications